DronAérea
is a Content Production company as well as being an Authorized Drone Operator by the Agencia Estatal de Seguridad Aérea (AESA), who has all the Permissions and Official Registrations to operate.
It's personnel includes qualified aviation pilots, with many years experience, which have the requisite PPL and ULM licences permitting them to pilot drones.
Vídeocenter,
a company with many years experience, complements Spinmedia with a series of audiovisual services for events and installations.
Rental and Installation of screens, projectors, audio, video cameras, signal processors, video walls, LEDs, production equipment, postproduction and mobile units.
Our partner of reference for ad-hoc construction and decoration projects. Specialised in installations for exhibitions, conferences and all types of events.
Iberstand. Our partner of reference for ad-hoc construction and decoration projects; specialised in exhibitions, events and conferences as well as many other types, with more than 9.000 m2 for design, workshop and storage.
20 years experience speak of it's extensive projects for the private as well as the public sector.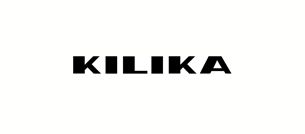 Kilika.
A trusted and close partner for projects in the Retail sector, orientated towards innovation and improvements in design, brand communication and technologies for a better customer purchasing experience and brand awareness. This relationship makes for a perfect Retail Media Solutions Patnership.
A business with great experience and important references in design for POS and brand implementation, as well as ambient design for commercial spaces, furniture, restaurants, hotels and offices.
Genus Technologies.
A provider of integrated solutions for the capture, management , integration and delivery of digital content, such as Genus Media Upshot (DAM ) . These tools improve efficiency, reduce internal processing costs and allow businesses to connect with their employees and customers using the Portal and broadcasting Corporate Video Streams in real time.
CIRES 21.
A Spanish company dedicated to Broadcast online video platforms implementing solutions for streaming, their control and real time monitoring of content in multiple formats ( Adaptive ).
C21 Live Encoder
( integration with any CDN ),
C21 Live Mosaic
( Monitoring streaming video services with audio alerts, and recording) ,
C21 Live Editor
( Video Editing ),
C21 Live Transcoder
( transcoding multiple input formats to multiple video output formats ),
C21 Live Control
( centralized management of all the components of a Cires21 platform with integration for an API Rest, planning and automation of events and SNMP.