Genus Media Upshot- Genus Technologies
Digital Asset Management platform for the Ingest, Management and Broadcast of Digital Content (audio, video, images and streams).

CIRES21. Online Platforms for the Broadcasting of content: Adaptive encoding, Streaming, Transcoding (Cloud), Mosaic for live Monitoring, Integration with any CDN.
DATAPATH. World leading innovator of computerized graphics and VideoWall technology: Controllers, Capture cards / graphics cards, multiscreen solutions.
MATROX. Multi Display Graphics Solutions: Graphics Cards, Video/Audio over IP Codecs(streaming), VideoWall Controllers, KVM Extenders, Graphic Module Extenders.
epiphan. Audio/Video capture devices and appliances for streaming. Grid as a Universal Hub for recording and streaming Audio/Video for healthcare, military, aviation....
Osprey. Analogue/Digital solutions for Capture/Encoding for streaming over IP (the videos from Mars thanks to Osprey).

MAGEWELL. Capture cards and Dongles for audio/video DVI/HDMI/SD/HD/3G-SDI via USB 3.0
Compatible Windows/Mac OS/Linux.
datavideo. Mini Converter UP / DOWN / CROSS Inputs Video HD / SD-SDI / 3G, HDMI, VGA; Audio embebido HDMI / SDI audio multi-canal, Unbalanced RCA. Outputs Video (w/ embedded audio) VGA / HD / SD-SDI, HDMI.
DECIMATOR. Multiviewers (1 input to upto 16 outputs) and Mini Converters SDI/HDMI - HDMI/SDI...
NewTek. Production Appliances for capture/ingest of multiple audio/video feeds, images, mixer, encoder, recorder, production locally and over IP, streaming.
Wirecast. Production software (Laptop/Desktop) for capture/ingest audio, video multi camera, images, mixer, encoder, recorder, production, streaming.
WOWZA. Server Software for video streaming to PC, mobile, iPad/Tablet etc., transcoding for adaptive video, nDVR and DRM.
Thecus. Storage NAS / DAS RAID from Towers to Racks.
MONITOR. Audio mixers, matrices, microphones, loudspeakers.
B-TECH. Professional Monitor/Screen supports.
CASIO. LED/Laser Projectors
CHRISTIE. Projectors, Collaboration Systems.
Crown. Audio Amplifiers.
EVOKO. Meeting Room Reservation calendar management.
Fender Musical Instruments Corp.
Mobile Audio System for sound checking at events where no infrastructure exists.


HITACHI. Interactive Whiteboards, Projectors.
JBL. Loudspeakers.
KRAMER. Distribution Amplifiers, Selectors and Matrices, Control Systems, Format and Standards Converters, Scalers , Range extenders and Repeaters, Cables and Connectors, Room connectivity, Rack Accesories and Adapters, Digital Signage, Audio, Collaboration.
Lexicon. Audio processors and recording interfaces.
LG. Screens, monitors
NEC. Screens, Projectors.
ONELAN. Hardware and Software distribution for Digital Signage.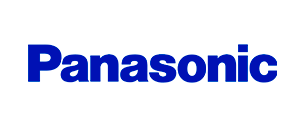 Panasonic. Projectors, Professional Monitors.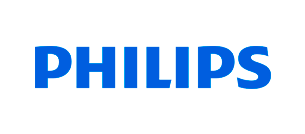 PHILIPS. Professional Monitors.
PROJECTA. Projection Screens.
Samsung. Screens.
Sharp. Televisions, screens,interactivity.
SHURE. Microphones.
SMART. Interactivity.
SMS. Professional Supports for screens, Monitors, Projectors.
Soundcraft. Audio mixers.
TrauLed. LED Screens.
TrauLux. Supports for professional Screens and Monitors, Projectors, Screen projectors.
Unilumin. LED Screens.
Vivitek. Projectors.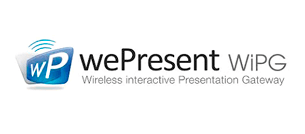 wePresent. Device for upto 64 people to share professional presentations vía WiFi with any other device via HDMI/VGA: televisions, monitors, projectors.